Save the Date!
On December 9th the students of Alamance Strings will perform their Annual Concert.
This year's program is entitled Ad Astra, Latin for "to the stars." In addition to their Suzuki Repertoire, students will perform works the classic melody Twinkle, Twinkle Little Star, several movements from Gustav Holst's The Planets, Alexander Borodin's Nocturne, Luigi Boccherini's Night Music from the Streets of Madrid, and excerpts from movie soundtracks including Skyfall and Another Day of Sun.
The concert is free to attend, family friendly, and open to the public.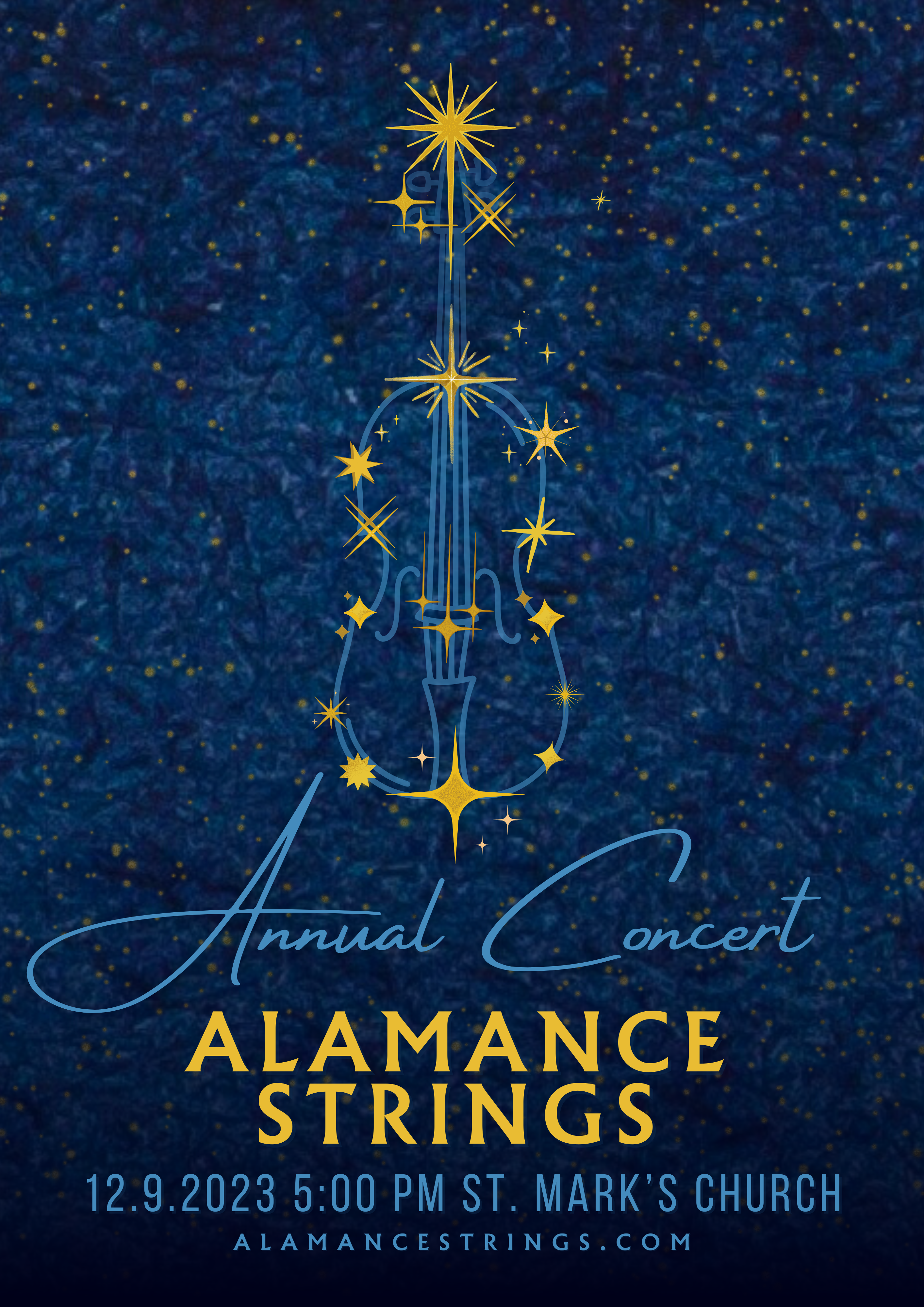 Alamance Strings is a Suzuki violin and cello studio located in Burlington, NC.
Enrollment is open to students approaching their fourth birthday through adults.
Lessons are centered around Dr. Suzuki's philosophy that "Every Child Can!"
Learn more about the Suzuki Method at the Suzuki Association of the Americas.